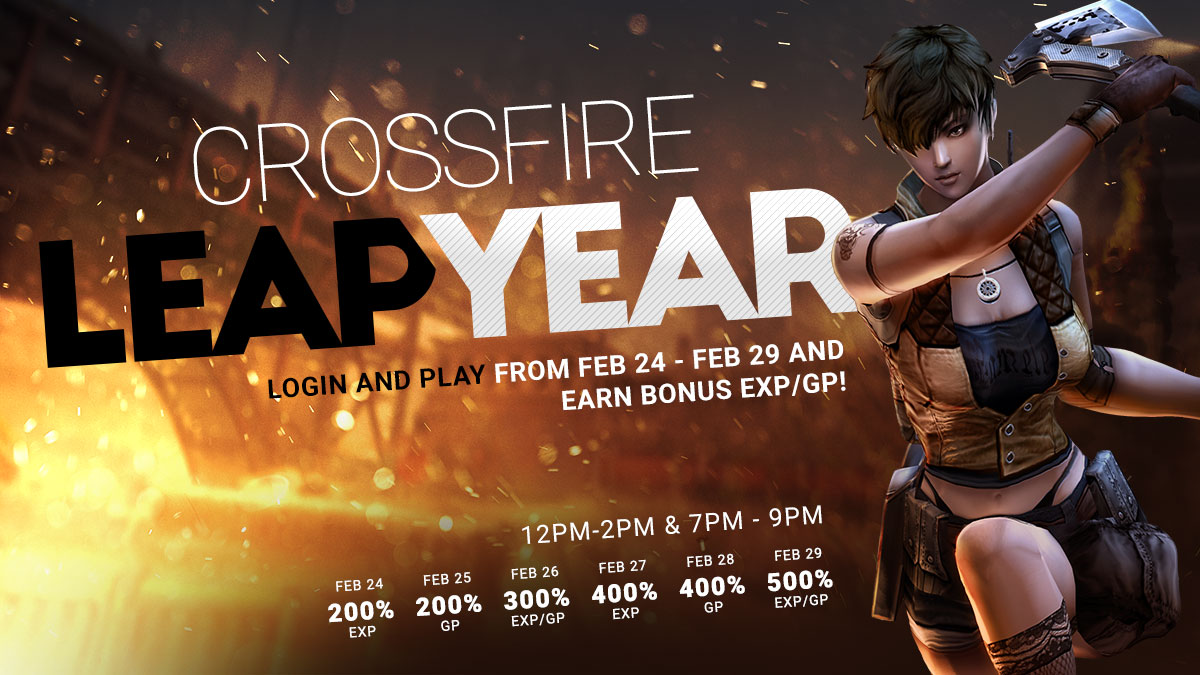 Fast Click Here To Download
2016 is a Leap Year, so there will be an extra day this month! It's a perfect time to leap forward and get a little extra out of your CrossFire experience!
To help you take advantage of the extra time, you can earn bonus EXP and GP this week!
From 12PM-2PM EST and 7PM-9PM EST, the following bonuses will apply:
Feb 24: 200% EXP
Feb 25: 200% GP
Feb 26: 300% EXP/GP
Feb 27: 400% EXP
Feb 28: 400% GP
Feb 29: 500% EXP/GP
So jump into this event, and leap ahead of the competition!
Fast Click Here To Download