DAN THE MAN V1.1.8 MOD APK – PARA HİLELİ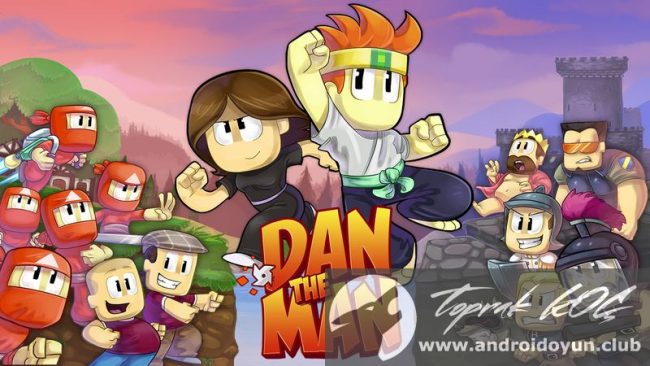 Dan The Man v1.1.8 PARA HİLELİ APK, siteden aldığım istekler üzerine güncel sürümünü ekleme gereksinimi duyduğum yapımcılığını ünlü Halfbrick firmasının üstlendiği Android platformunun popüler oyunlarından birisidir. Amacınız kontrolünü sağladığınız kahraman ile bulunduğunuz bölümlerde düşmanlarınızı etkisiz hale getirmek, görevleri tamamlamak ve arkadaşlarınızı kurtarmaktır. Dan The Man içinde yaşanan maddi sorunlardan ve genel zorluklardan dolayı MOD APK yani sınırsız para hileli, premium yani vip hileli, tüm karakterler kullanıma açık şekilde sunuyorum bu sayede oyunun keyfini sonun kadar çıkarabilir, istediğiniz gibi geliştirmeleri yapabilirsiniz. Onlarca görev, tehlikeli düşmanlar, güçlü bölüm sonu patronları ve dahası sizleri bekliyor. Dan The Man v1.1.8 sürümünde Cadılar Bayramı teması hakim olup, yeni bölümler ve eşyalar eklenmiştir. Grafikleri 2D olup ses kalitesi iyi seviyededir. Kontroller joystick mantığıyla sağlanmaktadır. Dan The Man Play Store'da 350.000'den fazla indirilmiştir.
OYUNUMUZDAN GÖRÜNTÜLER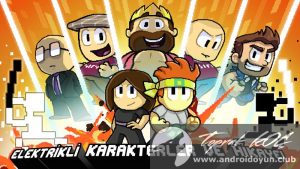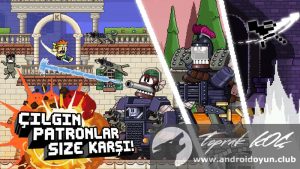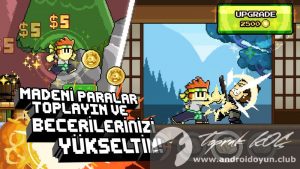 UYARI : oyuna giriş yaparken daima internet bağlantınızı kapalı tutun, aksi hale hile sorun çıkarabilir.