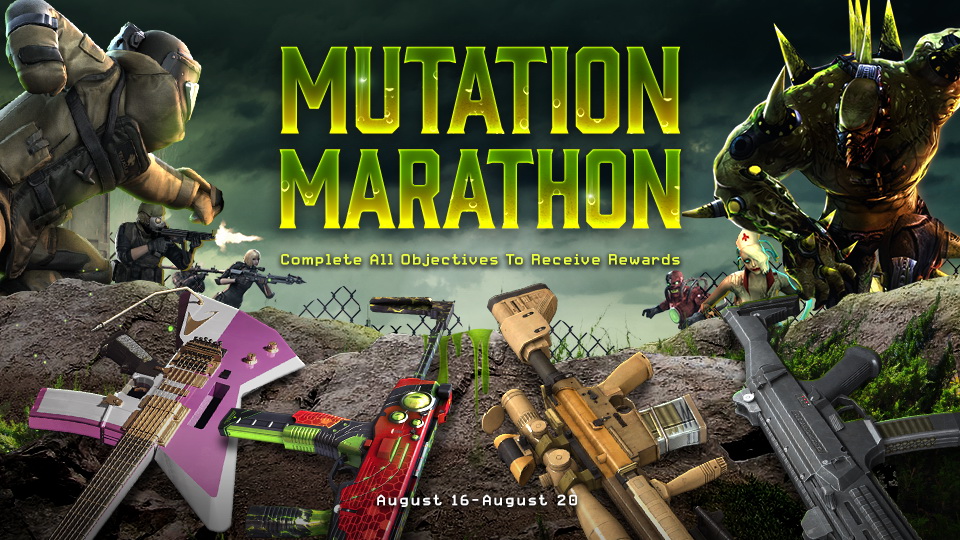 Attention Mercenaries,
They wait around corners, hiding in the shadows and planning their strike… Nobody is safe from…
THE MUTANT MARATHON!
From August 16th to August 20th complete objectives while fighting off these mutants to receive rewards! Or… You could always join them!
Objective 1: Complete 20 of any Mutation Mode games IN A ROW
Objective 2: Play a total of 15 hours on any Mutation Mode
Objective 3: Complete at least 1 game of EACH Mutation Mode
Objective 4: Get at least 2,000 kills in any Mutation Mode Games
Complete ALL objectives to receive 5 Wacky Summer Crates and 5 HK-EVO Crates!
Grab your ammo pack and machine gun. You're not going to want to come unprepared!